Efficiency of nitrogen use in fertilized organic and mineral corn
Keywords:
Zea mays L., soil fertility, mineral nutrition, organomineral fertilizers.
Abstract
The sustainable production of grains, such as corn, has a national and global priority in order to safeguard food security and the environment that have a controversy finding a balance between productivity and the generated pollution. This research evaluates the dynamics of N (nitrogen) in soil and plant. The objective of this research was to evaluate the effects that the use of organic fertilizers (OF) and conventional mineral fertilization (CMF) can provoke on the efficiency of N use in corn crops. The maize cultivation happened at the Atlantic Coastal Regional Center University (CURLA), Honduras, and the Tuxpeño corn variety was planted between the months of June to December of 2015. The experimental design consisted on random complete blocks with five treatments and four repetitions. They evaluated different crop phonological stages, in soil they evaluated: total N, ammonium, nitrate, temperature, and volumetric moisture; and in the plant they evaluated: N, dry grain yield, efficiency of nutrient use for N in terms of agronomic efficiency (AE), physiological efficiency (PE), and recovery efficiency (ER). The CMF and the OF generated relevant changes in the dynamics of N in soil and plant, mineral fertilization promoted a greater efficiency of nitrogen use in corn according to the indicators of: agronomic efficiency, recovery efficiency, and grain yield.
Downloads
Download data is not yet available.
References
Aguilar, S. 2014. Datos recopilados de la estación meteorológica en el periodo 2013-2015 del Centro Universitario Regional del Litoral Atlántico. Universidad Nacional Autónoma de Honduras, La Ceiba, Atlántida, HON.
Alvarez, R., H.S. Steinbach, C.R. Alvarez, y S. Grigera. 2003. Recomendaciones para la fertilización nitrogenada de trigo y maíz en la pampa ondulada. Informaciones Agronómicas 18:14-19.
Baijukya, F., N. de-Ridder, and K. Giller. 2004. Nitrogen release from decomposing residues of leguminous cover crops and their effect on maize yield on depleted soils of Bukoba District, Tanzania. Plant Soil 279:77-93. doi:10.1007/s11104-005-2504-0
Below, F.E. 2002. Fisiología, nutrición y fertilización nitrogenada de maíz. Informaciones Agronómicas 54:3-9.
Bunch, R. 1994. El uso de abonos verdes por agricultores campesinos: lo que hemos aprendido hasta la fecha. Informe técnico No. 3. 2a ed. Centro Internacional de Información sobre Cultivos de Cobertura, Tegucigalpa, HON.
Carrazón, J. 2008. Manejo sostenible de tierras y mejoras en la producción de maíz y frijol en las poblaciones vulnerables de los programas PESA de Guatemala, Honduras, Nicaragua y El Salvador. FAO, Roma, ITA.
Ciampitti, I., y F. García. 2007. Requerimientos nutricionales de macronutrientes y nutrientes secundarios. I. Cereales, oleaginosas e industriales. Archivo Agronómico 11:13-16.
Cruz, O. 2013. Manual para el cultivo del maíz en Honduras. 3a ed. Dirección de Ciencia y Tecnología Agropecuaria, HON.
Escobar, A.L. 2011. Mitigação das emissoes gases de efeito estufa por sistemas conservacionistas de manejo de solo. Tesis Doc., Universidade Federal do Rio Grande do Sul, BRA.
Fallah, S., and A. Tadayyon. 2010. Uptake nitrogen efficiency in forage maize: effects of nitrogen and plant density. Agrociencia 44:549-560.
Flórez, N.M.V. 2010. Determinación de parámetros biológicos y físico–químicos asociados al metabolismo edáfico del nitrógeno en cultivos de Solanum phureja en el departamento de Cundinamarca. Tesis MSc., Universidad Nacional de Colombia, COL.
Gallego, J.M. 2012. Efectos de dos abonos verdes sobre la mineralización del nitrógeno y la dinámica de las bacterias oxidantes del amonio y del nitrito en un ciclo productivo de maíz Zea mays L.. Tesis MSc., Universidad Nacional de Colombia, COL.
García, J.P., y J. Espinosa. 2009. Efecto del fraccionamiento de nitrógeno en la productividad y en la eficiencia agronómica de macronutrientes en maíz. Informaciones Agronómicas 72:1-5.
González, T.A., V.U. Figueroa., R.P. Preciado., H.G. Núñez., O.J. Luna. y G.O. Antuna. 2016. Uso eficiente y recuperación aparente de nitrógeno en maíz forrajero en suelos diferentes. Revista Mexicana de Ciencias Agrícolas 7(2):301-309.
Giller, K. 2001. Nitrogen fixation in tropical crooping systems. CAB International, Wallingford, GBR.
Gómez, C.A. 2015. Efecto de distintos mulchings sobre la humedad y temperatura del suelo, estado hídrico, incidencia de malezas y crecimiento de un cultivo en implantación de mandarina Nova en Concordia, Entre Ríos. Tesis MSc., Universidad Nacional del Litoral, Santa Fé, ARG.
Gourley, C.J.P., D.L. Alla, and M.P. Russelle. 1994. Plant nutrient efficiency: A comparison of definitions and suggested improvement. Plant Soil 158:29-37. doi:10.1007/BF00007914
Jaramillo, D. 2002. Introducción a la ciencia del suelo. Universidad Nacional de Colombia, COL.
Jordan, F., J. Waugh, E.P. Glenn, L. Sam, T. Thompson, and T. Lewis. 2008. Natural bioremediation of a nitrate-contaminated soil-and-aquifer system in a desert environment. J. Arid Environ. 72:748-763. doi:10.1016/j.jaridenv.2007.09.002
Malavolta, E., G.C. Vitti, e S.A. de-Oliveira. 1997. Avaliação do estado nutricional das plantas: principios e aplicações. 2a ed. Associação Brasileira para Pesquisa da Potassa e do Fosfato, Piracicaba, BRA.
Matheus, J.E., J. Caracas, F. Montilla, y O. Fernández. 2007. Eficiencia agronómica relativa de tres abonos orgánicos (ve micompost, compost, y gallinaza) en plantas de maíz (Zea mays L.). Agricultura Andina 13:27-38.
Melgar, R.J., J. Lavandera., M. Torres-Duggan, y L. Ventimiglia. 2001. Respuesta a la fertilización con boro y zinc en sistemas intensivos de producción de maíz. Cienc. Suelo 19:109-114.
Pérez, A., C. Céspedes, y P. Núñez. 2008. Caracterización física-química y biológica de enmiendas orgánicas aplicadas en la producción de cultivos en República Dominicana. Rev. Cienc. Suelo Nutr. Veg. 8(3):10-29. doi:10.4067/S0718-27912008000300002
Prager, M., O.E. Sanclemente, M. Sanchez, J.M. Gallego, y D.I. Ángel. 2012. Abonos verdes: Tecnología para el manejo agroecológico de los cultivos. Agroecología 7:53-62.
Rao, I.M. 2009. Essential plant nutrients and their functions. Working Document No. 36. CIAT, Cali, COL.
Revelli, G.R., R.C. Gagliardi, O.A. Sbodio, y E.J. Tercero. 2010. Propiedades fisicoquímicas en suelos predominantes del noroeste de Santa Fe y sur de Santiago del Estero, Argentina. Cienc. Suelo 28:123-130.
Roblero, E. 2010. Determinación del comportamiento de la humedad en cuatro diferentes sustratos orgánicos a partir del análisis gráfico y análisis de correlación. Tesis Lic., Universidad Autónoma Agraria Antonio Narro, MEX.
Rouanet, J.L. 1994. Eficiencia fisiológica de uso de nitrógeno por cultivos anuales en futura agricultura sustentable. Agric. Téc. 54:169-179.
Sánchez-de-Prager., R. Posada, D. Velásquez, y M. Narváez. 2010. Metodologías básicas para el trabajo con Micorriza arbuscular y hongos formadores de micorriza arbuscular. Universidad Nacional de Colombia, COL.
Sánchez, P.A., and T.J. Logan. 1992. Myths and science about the chemistry and fertility of soils in the tropics. In: R. Lal, and P.A. Sánchez, editors, Myths and science of soils in the tropics. SSSA Madison, WI, USA. p. 35-46.
SAS 2002. User`s guide Versión 9.1.3. SAS Institute Inc., Cary, NC, USA.
Sepúlveda, A., E. González, y C. Inostroza. 2011. Remediación de la contaminación por nitratos en el suelo: antecedentes generales y pertinencia en zona sur de Chile. Gestión Ambiental 21:13-32.
Sosa, R.B.A. 2013. Dinámica del nitrógeno del suelo en sistemas de maíz Zea mays L. y soya Glycine max L. bajo el efecto de abonos verdes. Tesis Doc., Universidad Nacional de Colombia, COL.
Zribi, W., J.M. Faci, y R. Aragüés. 2011. Efectos del acolchado sobre la humedad, temperatura, estructura y salinidad de suelos agrícolas. AIDA 107:148-162.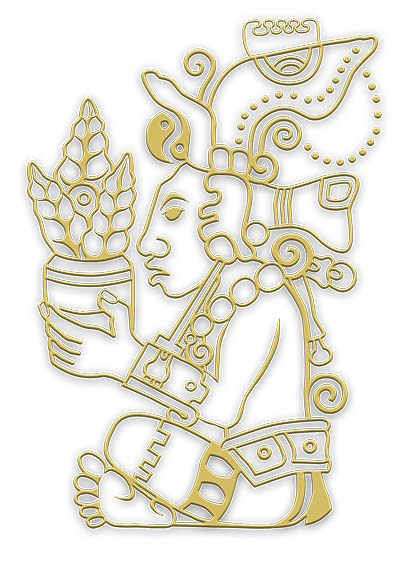 How to Cite
Sosa-Rodrigues, B. A., & García-Vivas, Y. S. (2018). Efficiency of nitrogen use in fertilized organic and mineral corn. Agronomía Mesoamericana, 29(1), 207–219. https://doi.org/10.15517/ma.v29i1.27127
License
1. Proposed policy for open access journals
Authors who publish in this journal accept the following conditions:

a. Authors retain the copyright and assign to the journal the right to the first publication, with the work registered under the attribution, non-commercial and no-derivative license from Creative Commons, which allows third parties to use what has been published as long as they mention the authorship of the work and upon first publication in this journal, the work may not be used for commercial purposes and the publications may not be used to remix, transform or create another work.
b. Authors may enter into additional independent contractual arrangements for the non-exclusive distribution of the version of the article published in this journal (e.g., including it in an institutional repository or publishing it in a book) provided that they clearly indicate that the work was first published in this journal.
c. Authors are permitted and encouraged to publish their work on the Internet (e.g. on institutional or personal pages) before and during the review and publication process, as it may lead to productive exchanges and faster and wider dissemination of published work (see The Effect of Open Access).