Abstract
These mysterious worms hunt with an instantaneous net and many do not lay eggs, instead of giving birth to young that they feed through a placenta, just like mammals. They are known from fossils over 500 million years old and until recently, there was a heated debate about which animals were their closest relatives. But recent genetic analyses tell us who was right all along.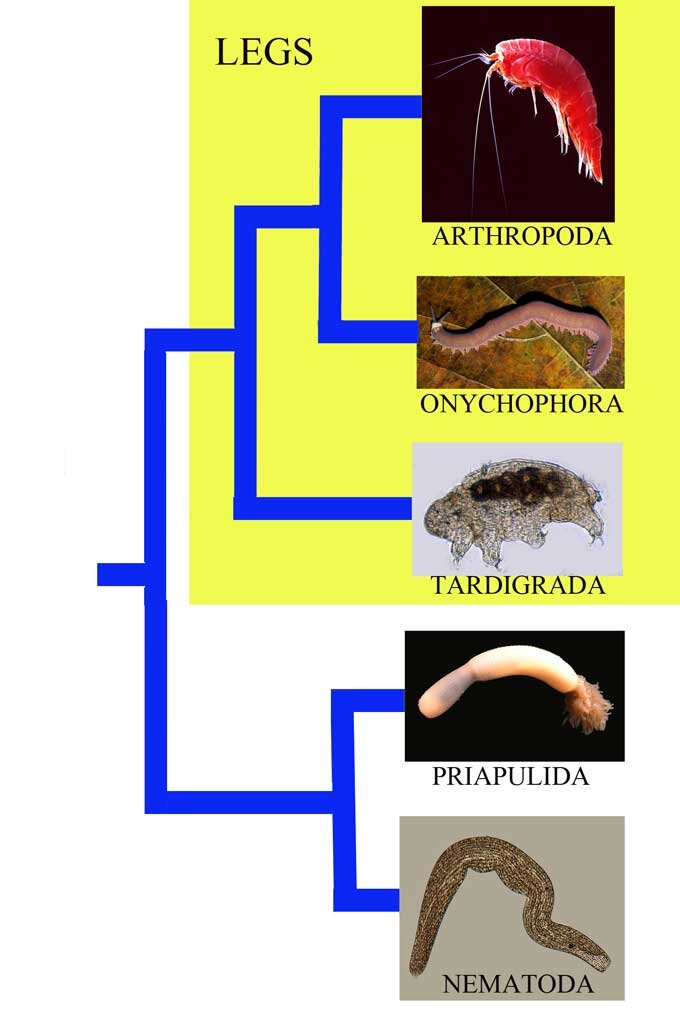 References
¹ Monge-Nájera, J. (2020). Onychophorology, the study of velvet worms, historical trends, landmarks, and researchers from 1826 to 2020 (a literature review). Uniciencia, 35(1), 210-230. DOI: 10.15359/ru.35-1.13
² Laumer, C. E., Fernández, R., Lemer, S., Combosch, D., Kocot, K. M., Riesgo, A., ... & Giribet, G. (2019). Revisiting metazoan phylogeny with genomic sampling of all phyla. Proceedings of the Royal Society B, 286(1906), 20190831. DOI: 10.1098/rspb.2019.0831
³ Ma, X., Aldridge, R. J., Siveter, D. J., Siveter, D. J., Hou, X., & Edgecombe, G. D. (2014). A New Exceptionally Preserved Cambrian Priapulid From the Chengjiang Lagerstätte. New Chengjiang priapulid. Journal of Paleontology, 88(2), 371-384. DOI: 10.1666/13-082
⁴ Baliński, A., Sun, Y., & Dzik, J. (2013). Traces of marine nematodes from 470 million years old Early Ordovician rocks in China. Nematology, 15(5), 567-574. DOI: 10.1163/15685411-00002702
⁵ Borgonie, G., García-Moyano, A., Litthauer, D., Bert, W., Bester, A., van Heerden, E., Möller, C., Erasmus, M., & Onstott, T. C. (2011). Nematoda from the terrestrial deep subsurface of South Africa. Nature, 474(7349), 79–82. DOI: 10.1038/nature09974
⁶ Cooper, K. W. (1964). The first fossil tardigrade: Beorn leggi Cooper, from Cretaceous amber. Psyche, 71(2), 41-48. DOI: 10.1155/1964/48418
⁷ Monge-Nájera, J., & Hou, X. (2002). Disparity, decimation and the Cambrian" explosion": comparison of early Cambrian and Present faunal communities with emphasis on velvet worms (Onychophora). Revista de Biología Tropical, 50(2), 823-841.
⁸ Daley, A. C., Antcliffe, J. B., Drage, H. B., & Pates, S. (2018). Early fossil record of Euarthropoda and the Cambrian Explosion. Proceedings of the National Academy of Sciences, 115(21), 5323-5331. DOI: 10.1073/pnas.1719962115
This work is licensed under a Creative Commons Attribution 4.0 International License.
Downloads
Download data is not yet available.