Abstract
Documented cases of freshwater snails using unexpected means of transportation explain how these slow animals reach ponds, lakes and rivers separated by land or ocean, with ranges that go from Canada to Brazil and the Caribbean islands.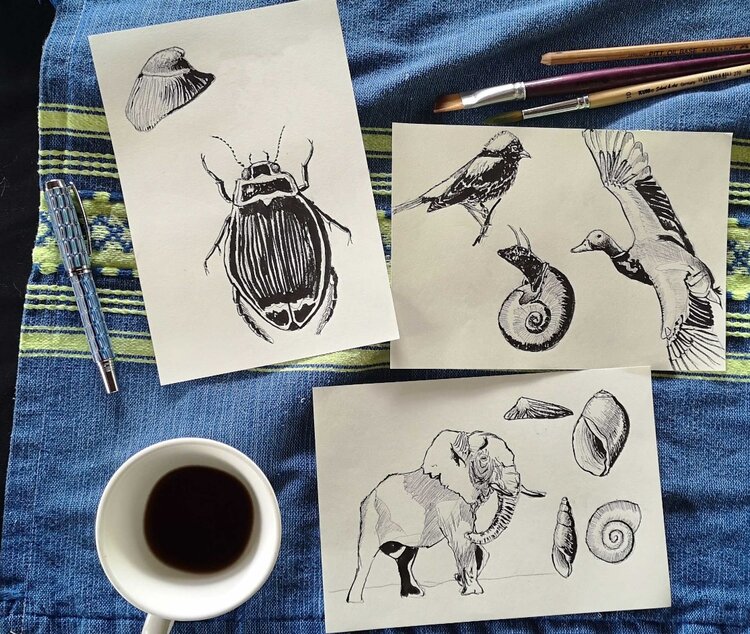 References
¹ Worthington, W. J., et al. (2008). The influence of multiple dispersal mechanisms and landscape structure on population clustering and connectivity in fragmented artesian spring snail populations. Molecular Ecology, 17(16), 3733-3751. DOI: 10.1111/j.1365-294X.2008.03861.x
² Rees, W. J. (1965). The aerial dispersal of Mollusca. Proceedings of the Malacological Society of London, 36(5), 269-282.
³ Boag, D. A. (1986). Dispersal in pond snails: potential role of waterfowl. Canadian Journal of Zoology, 64(4), 904-909. DOI: 10.1139/z86-136
⁴ Van Leeuwen, C. H. et al. (2013). How did this snail get here? Several dispersal vectors inferred for an aquatic invasive species. Freshwater Biology, 58(1), 88-99.
⁵ Yanai, Z., et al. (2017). The pet and horticultural trades as introduction and dispersal agents of non-indigenous freshwater mollusks. Management of Biological Invasions, 8(4), 523-532.
This work is licensed under a Creative Commons Attribution 4.0 International License.
Downloads
Download data is not yet available.