Forage production and nutritive value of maize hybrids and local oats in Costa Rica
Keywords:
forage cereals, Avena sativa, Zea mays.
Abstract
In the area, there are no selected maize materials for forage production, tall and long-cycle creole maize varieties are used, there are overturning problems that make management difficult. The study was conducted in the dairy highlands of Costa Rica at an altitude of 2200 m, between 2008 and 2009. This study was made in order to compare the forage production and the nutritive value of nine maize hybrids (Zea mays) with local oats (Avena sativa) in a randomized design of complete blocks and three replicates. Harvesting took place at grain stage called milky-doughy (4 and 6.5 months for oats and maize hybrids). Oats had a dry matter yield (14 t/ha) and dry matter digestibility (8.7 t/ha) higher (P<0.0001) than hybrids (7.8 and 4.9, respectively). Although hybrids showed a higher (p<0.05) percentage of dry matter (mean 19.2) and in vitro dry matter digestibility (mean 63.2), oats had percentages of 16.7 and 61.9 within the same order. The percentage of crude protein in oats (14.2) was higher (p <0.05) than maize hybrids (mean 10.9). The creole oat variety showed a higher forage resource than the evaluated hybrid maize.
Downloads
Download data is not yet available.
References
Amador, A.L., y C. Boschini. 2000. Fenología productiva y nutricional de maíz para la producción de forraje. Agron. Mesoam. 11(1):171-177.
Alves, S.P., A.R. Cabrita, E. Jerónimo, R.J. Bessa, and A.J. Fonseca. 2011. Effect of ensiling and silage additives on fatty acid composition of ryegrass and corn experimental silages. J. Anim. Sci. 89:2537-2545. doi:10.2527/jas.2010-3128
AOAC (Association of Official Agricultural Chemists). 1990. Official methods of analysis. 15th ed. AOAC Int., Arlington, VA, USA.
Bakhsh, A., A. Hussain, S. Khan, Z. Ali, and M. Imran. 2007. Variability in forage yield of oats under medium rainfall of pothowar tract. Sarhad J. Agric. 23:867-870.
Bertsch, F. 1987. Manual para interpretar la fertilidad de los suelos de Costa Rica. 2da ed. Universidad de Costa Rica, San José, CRC.
Bhandari, S.K., S. Li, K.H. Ominski, K.M. Wittenberg, and J.C. Plaizier. 2008. Effects of the chop lengths of Alfalfa silage and Oat Silage on feed intake, milk production, feeding behavior, and rumen fermentation of dairy cows. J. Dairy Sci. 91:1942-1958. doi:10.3168/jds.2007-0358
Bolaños, R., y V. Watson. 1993. Mapa ecológico de Costa Rica, según la clasificación de zonas de vida del mundo de Holdridge. Escala 1:200.000. Centro Científico Tropical, San José, CRC.
Bonilla, N. 2008. Manual de recomendaciones técnicas del cultivo del maíz. INTA, San José, CRC.
Borel, R. 1981. Uso de los fertilizantes en pasturas. En: R. Borel, y C. León, editores, Producción y utilización de forrajes en el trópico. CATIE, Turrialba, CRC. p. 58-69.
Boschini,C., y A.L. Amador. 2001. Degradabilidad ruminal de la planta de maíz forrajero en diferentes edades de crecimiento. Agron. Mesoam. 12:89-93.
Boschini-Figueroa, C., y J. Elizondo-Salazar. 2004. Desarrollo productivo y cualitativo de maíz híbrido para ensilar. Agron. Mesoam. 15:31-37. doi:10.15517/am.v15i1.11926
Chaverra G., y E. Bernal. 2000. Ensilaje en la alimentación de ganado vacuno. Tercer Mundo Editores, Bogotá, COL.
Coblentz, W.K., K.P. Coffey, J.E. Turner, D.A. Scarbrough, J.S. Weyers, K.F. Harrison, Z.B. Johnson, L.B. Daniels, C.F. Rosenkrans, D.W. Kellogg, and D.S. Hubbell. 2000. Effect of maturity on degradation kinetics of sod-seeded cereal grain forage grown in Northern Arkansas. J. Dairy Sci. 83:2499-2511. doi:10.3168/jds.S0022-0302(00)75142-3
Cowan, R.T., and K.F. Lowe. 1998. Tropical and subtropical grass management and quality. In: Chenney J.H., and J.R. Cherney, editors, Grass for dairy cattle. CABI Publishing, Wallinford, Oxon, GBR. p. 101-136.
Elizondo-Salazar, J. 2011. Influencia de la variedad y altura de cosecha sobre el rendimiento y valor nutritivo de maíz para ensilaje. Agron. Costarricense 35:105-111.
Elizondo, J., y C. Boschini. 2001. Efecto de la densidad de siembra sobre el rendimiento y calidad del forraje de maíz. Agron. Mesoam. 12:181-187.
Elizondo-Salazar, J.A., y C. Boschini-Figueroa. 2002. Producción de forraje con maíz criollo y maíz híbrido. Agron. Mesoam. 13:13-17. doi:10.15517/am.v13i1.13227
Erol, A., M. Kaplan, and M. Kizilsimsek. 2009. Oats (Avena sativa) - common vetch (Vicia sativa) mixtures grown on a lowinput basis for a sustainable agriculture. Trop. Grasslands 43:191-196.
Espitia, E., H.E. Villaseñor, R. Tovar, M. De-la-O, y A. Limón. 2012. Momento óptimo de corte para rendimiento y calidad de variedades de avena forrajera. Rev. Mex. Cienc. Agríc. 3:771-783.
Fuentes, J., A. Cruz, L. Castro, G. Gloria, S. Rodríguez, y B. Ortíz. 2001. Evaluación de variedades e híbridos de maíz (Zea mays L.) para ensilar. Agron. Mesoam. 12:193-197.
Guerrero, J.M. 2012. Guía técnica dirigida en análisis de suelos y fertilización en el cultivo de la avena forrajera". Universidad Nacional Agraria La Molina, Melgar, PER.
Holland, C., and W. Kezar.1995. Pioneer forage manual-A nutritional guide. Pioneer Hi-Bred International Inc., Des Moines, IA, USA.
IMN (Instituto Meteorológico Nacional). 2008. Boletín meteorológico mensual. IMN, San José, CRC. https://www.imn.ac.cr/boletin-meteorologico (consultado 25 ago. 2016).
IMN (Instituto Meteorológico Nacional). 2009. Boletín meteorológico mensual. IMN, San José, CRC. https://www.imn.ac.cr/boletin-meteorologico. (consultado 25 ago. 2016).
INTA (Instituto Nacional de Innovación y Transferencia en Tecnología Agropecuaria). 2016. Suelos de Costa Rica orden Andisol. Boletín técnico n° 8. INTA, CRC.
Jiménez P., H. Cortés, y S. Ortíz. 2005. Rendimiento forrajero y calidad del ensilaje de canavalia en monocultivo y asociada con maíz. Acta Agron. 54(2):31-36. http://www.revistas.unal.edu.co/index.php/acta_agronomica/article/view/110
Jurado P., C.R. Lara, y R.A. Saucedo. 2014. Paquete tecnológico para la producción de maíz forrajero en Chihuahua. Instituto Nacional de Investigaciones Forestales, Agrícolas y Pecuarias, Chihuahua, MEX.
Maiztegui, A. 2008. Los alimentos. Universidad Nacional del Litoral, ESP.
Martínez, A. 2003. Ensilabilidad de especies pratenses en Asturias y su interacción con el uso de aditivos. Tesis Dr., Universidad de Oviedo, Oviedo, ESP.
Martínez-Fernndez, A., A. Soldado, and F. Vicente, A. Martínez, and B. De-la-Roza. 2010. Wilting and inoculation of Lactobacillus buchneri on intercropped triticale-fava silage: effects on nutritive, fermentative and aerobic stability characteristics. Agric. Food Sci. 19:302-212. doi:10.2137/145960610794197597
Mesén, M., y W. Sánchez. 2005. Evaluación agronómica de cereales forrajeros de uso potencial en sistemas de producción de leche de altura. Alcances Tecnológicos 3:73-78.
Núñez, G., R. Faz, M.R. Tovar, y A. Zavala. 2001. Híbridos de maíz para la producción de forraje con alta digestibilidad en el norte de México. Téc. Pec. en Méx. 39:77-88.
Ramírez-Ordóñez, S., D. Domínguez-Díaz, J.J. Salmerón-Zamora, G. Villalobos-Villalobos, y J.A. Ortega-Gutiérrez. 2013. Producción y calidad del forraje de variedades de avena en función del sistema de siembra y de la etapa de madurez al corte. Rev. Fitotec. Mex. 36:395-403.
Rodríguez, R., A. Sosa, y Y. Rodríguez. 2007. La síntesis de proteína microbiana en el rumen y su importancia para los rumiantes. Rev. Cub. Cienc. Agríc. 41:303-3011.
Sánchez, W. 2016. Evaluación de pastos y forrajes para la mejora de la alimentación de las vacas lecheras en la zona alta de Costa Rica. Tesis Dr., Universidad de Zaragoza, Zaragoza, ESP.
Sánchez, W., y M. Mesén. 2003. Evaluación de 13 cereales forrajeros en Oreamuno de Cartago. Alcances Tecnológicos 1:79.86.
SAS. 2002. SAS user's guide: Statistics. Version 9.0. SAS Institute. Inc., Cary, NC, USA.
Soto, P., E. Jahn, y S. Arredrando. 2002. Población y fertilización nitrogenada en un híbrido de maíz para ensilar el Valle Central Regado. Agric. Téc. 62:255-265. doi:10.4067/S0365-28072002000200008
Tadeo-Robledo, M., A. Espinosa-Calderón, J. Zaragoza-Esparza, A. Turrent-Fernández, M. Sierra-Macías, y N. Gómez-Montiel. 2012. Forraje y grano amarillo para el valles altos de México. Agron. Mesoam. 23:281-288. doi:10.15517/am.v23i2.6490
Toledo, J.M., y R. Schultze-Kraft. 1982. Metodología para la evaluación agronómica de pastos tropicales. En: J.M. Toledo, editor, Manual para la evaluación agronómica. red internacional de evaluación de pastos tropicales. CIAT, Cali, COL. p. 91-109.
Van-Soest, P.J., and J.B. Robertson. 1979. Forage fiber analysis. Agr. Handbook No. 379. USDA, WA, USA.
Van-Soest, J.P., and J.B. Robertson. 1985. Analysis of forages and fibrous feeds. Cornell University, Ithaca, NY, USA.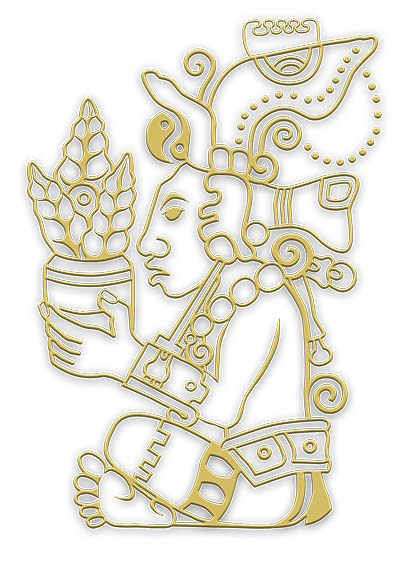 How to Cite
Sánchez-Ledezma, W., & Hidalgo-Ardón, C. (2018). Forage production and nutritive value of maize hybrids and local oats in Costa Rica. Agronomía Mesoamericana, 29(1), 153–164. https://doi.org/10.15517/ma.v29i1.27732
License
1. Proposed policy for open access journals
Authors who publish in this journal accept the following conditions:

a. Authors retain the copyright and assign to the journal the right to the first publication, with the work registered under the attribution, non-commercial and no-derivative license from Creative Commons, which allows third parties to use what has been published as long as they mention the authorship of the work and upon first publication in this journal, the work may not be used for commercial purposes and the publications may not be used to remix, transform or create another work.
b. Authors may enter into additional independent contractual arrangements for the non-exclusive distribution of the version of the article published in this journal (e.g., including it in an institutional repository or publishing it in a book) provided that they clearly indicate that the work was first published in this journal.
c. Authors are permitted and encouraged to publish their work on the Internet (e.g. on institutional or personal pages) before and during the review and publication process, as it may lead to productive exchanges and faster and wider dissemination of published work (see The Effect of Open Access).