Weed abundance and ground cover under conventional or organic management of coffee and banana
Keywords:
perennial crops, natural covers, weed management, glyphosate, maximum ground cover.
Abstract
Certain weeds can be used as cover species in bananas and coffee plantations. The objective of this study was to compare ground cover and abundance of weed species, between the organic and conventional production systems of banana and coffee. Selected farms under organic or conventional management located at Limón and Alajuela were surveyed for weeds, during 2015 and 2016. The minimum area methodology was used to determine sampling site size. At each sampling site, all weed species were identified and grouped into their respective taxonomic families. Percent soil cover by each species was also estimated by means of a visual scale. In both crops, weed diversity was higher when the herbicide glyphosate was used for weed control, although the ground cover for these species was kept at a minimum. These results are thought to arise from the fact that under the organic production system, a hierarchy of dominant species is established, which in turn inhibit many of the somewhat less adapted species, whereas under the conventional production system, the use of a non-residual herbicide renders the ground with plenty of space for species regeneration from the soil propagule bank. Organic weed management in both crops showed higher soil cover by weeds, but from a lower number of species. In contrast, chemical weed management with glyphosate showed a higher number at species, but a significant reduction in ground cover by those weeds.
Downloads
Download data is not yet available.
References
Abu-Dieyeh, M.H., and A.K. Watson. 2007. Population dynamics of broadleaf weeds in Turfgrass as influenced by chemical and biological control methods. Weed Sci. 55:371-380. doi:10.1614/WS-06-144
Agüero, R., y S. Brenes. 2015. Software de identificación de arvenses del banano. https://play.google.com/store/apps/details?id=edu.ucr.bananarvenses&hl=es_419 (consultado ene.-mar. 2016).
Baumgartner, K., K.L. Steenwerth, and L. Veilleux. 2007. Effects of organic and conventional practices on weed control in a perennial cropping system. Weed Sci. 55:352-358. doi:10.1614/WS-06-171
Bozzo, M. 2010. Persistencia del glifosato y efecto de sucesivas aplicaciones en el cultivo de soja en agricultura contínua en siembra directa sobre parámetros biológicos del suelo. Tesis MSc., Universidad de la República, Montevideo, URU.
Brenes, S. 2005. Caracterización de la herbología asociada al cultivo del banano en Costa Rica. En: J.A. Sandoval, editor, Resúmenes del Primer Congreso Científico – Técnico Bananero Nacional. CORBANA. Guápiles, CRC. p. 66.
Bronzoni, G. A. Coghi, D. Cubero, J Dandois, P. Dercksen, O. Gómez, R. Ibarra, W. Mayorga, B. Sonneveld, M. Ugalde, A. Vásquez, F. Villalobos, y A Zumbado. 1994. Manual de manejo y conservación de suelos y aguas. EUNED, San José, CRC.
Carbonó, E., y Z. Cruz. 2005. Identificación de coberturas promisorias para cultivo de banano en la zona de Santa Marta, Colombia. Intropica. 2:7-22. doi:10.21676/23897864.42
CORBANA S.A. (Corporación Bananera Nacional). 2011. Implementación de buenas prácticas agrícolas para reducir el escurrimiento de plaguicidas en el cultivo del banano de la región Caribe costarricense. http://cep.unep.org/repcar/proyectos-demostrativos/costa-rica-1/publicacionescorbana/Estudio%20de%20caso%20Corbana.pdf (consultado mar. 2016).
Cubillo, D., S. Laprade, y R. Vargas. 2001. Manual técnico para el manejo integrado de insectos plaga en el cultivo de banano. Corporación Bananera Nacional S.A., San José, CRC.
de-la-Cruz, R., E. Rojas, H. Lobón, y C. Burgos. 2001. El papel de las malezas en la reducción de la lixiviación de nutrimentos en cultivos de banano en el trópico húmedo. Manejo Integrado de Plagas. 62:29-37.
Garro, J. 2002. Plantas competidoras. Un componente más de los agroecosistemas. EUNED, San José, CRC.
Herrera, F. 1997. Plantas invasoras y su potencial de uso en agricultura tropical: coberturas en café (Coffea arabica) y banano (Musa acuminata). Bol. Tec. Est. Exp. Fabio Baudrit 30(1):51-61.
Hincapié-Gómez, E., y L.F. Salazar-Gutiérrez. 2007. Manejo integrado de arvenses en la zona cafetalera central de Colombia. Avances Técnicos 359. Centro Nacional de Investigaciones de Café (Cenicafé), Caldas, COL.
IMN (Instituto Meteorológico Nacional). 2002. Datos climáticos. https://www.imn.ac.cr/ (consultado 9 dic. 2016).
Jürgens, G. 1985. Levantamiento de malezas en cultivos agrícolas. PLITS 3(2):85-104.
Najul, C., y A. Anzalone. 2006. Control de malezas con cobertura vegetal en el cultivo de la caraota negra (Phaseolus vulgaris L.). Bioagro 18(2):75-82.
Murillo, J., V.H. Méndez-Estrada, y S. Brenes-Prendas. 2016. Efecto de Geophila macropoda (Rubiaceae) como arvense de cobertura en la erosión hídrica en bananales de Guápiles, Limón, Costa Rica. Cuadernos de Investigación UNED 8:217-223.
Pinilla, C., y J. García. 2002a. Manejo integrado de malezas en plantaciones de banano. UNIBAN S.A., COL.
Pinilla, C., y J. García. 2002b. Manejo integrado de arvenses en plantaciones de banano (Musa AAA). En: Asociación de Bananeros de Colombia, editores, Memorias XV Reunión Asociación de Bananeros de Colombia. Acorbat, Medellín, COL. p. 222-235.
Pound, B. 1998. Cultivos de cobertura para la agricultura sostenible en América. FAO, Roma, ITA.
Robačer, M., S. Canali., H. Lakkenborg-Kristensen., F. Bavec., S. Grobelnik-Mlakar, M. Jakop, and M. Bavec. 2015. Cover crops in organic field vegetable production. Sci. Hort. 208:104-110. doi:10.1016/j.scienta.2015.12.029
Salazar, L.F., J.G. Arango, y C.S. Morales. 2012. Interferencia de coberturas vegetales en la zona de raíces y entre calles del cultivo del café. Cenicafé 63(2):50-57.
Sancho, F., y C. Cervantes. 1997. El uso de plantas de cobertura en sistemas de producción de cultivos perennes y anuales en Costa Rica. Agron. Costarricense 21(1):111-120.
Wielemaker, F.1997. Banana production with "Pinto`s peanut" (Arachis pintoi cv amarillo) and "Oreja de ratón" (Geophila repens) as cover crops. En: J. Yglesias, editor, Memoria primer taller international de control biológico y producción integrada en el cultivo de banano. EARTH, San José, CRC. p. 84-89.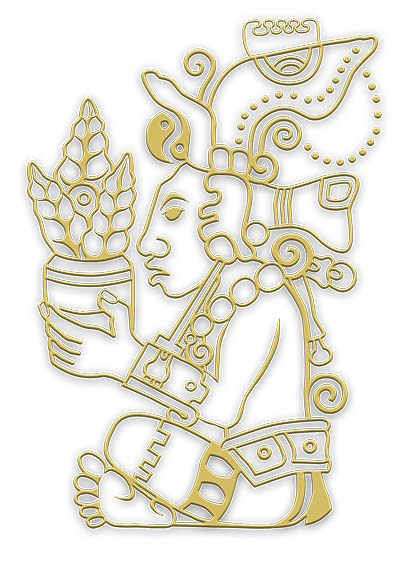 How to Cite
Agüero-Alvarado, R., Rodríguez-Ruiz, A. M., González-Lutz, M. I., Portuguez-García, P., & Brenes-Prendas, S. (2018). Weed abundance and ground cover under conventional or organic management of coffee and banana. Agronomía Mesoamericana, 29(1), 85–93. https://doi.org/10.15517/ma.v29i1.28053
License
1. Proposed policy for open access journals
Authors who publish in this journal accept the following conditions:

a. Authors retain the copyright and assign to the journal the right to the first publication, with the work registered under the attribution, non-commercial and no-derivative license from Creative Commons, which allows third parties to use what has been published as long as they mention the authorship of the work and upon first publication in this journal, the work may not be used for commercial purposes and the publications may not be used to remix, transform or create another work.
b. Authors may enter into additional independent contractual arrangements for the non-exclusive distribution of the version of the article published in this journal (e.g., including it in an institutional repository or publishing it in a book) provided that they clearly indicate that the work was first published in this journal.
c. Authors are permitted and encouraged to publish their work on the Internet (e.g. on institutional or personal pages) before and during the review and publication process, as it may lead to productive exchanges and faster and wider dissemination of published work (see The Effect of Open Access).